Amtaar is one of the most prominent services providing construction-engineering company in the World
Amtaar is one of the most prominent services providing construction-engineering company in the World. Amtaar is one of the most prominent services-providing construction-engineering companies in the world, with extensive experience and capabilities, a substantial portfolio in public and private projects across the country. Everything we do is shaped by our core values, we are successful growing business ; a leader in innovative and sustainable outcomes for our clients. HQ in ABU DHABI UAE, we have created a name in our client list that will continue to grow with our expanding reach of arms.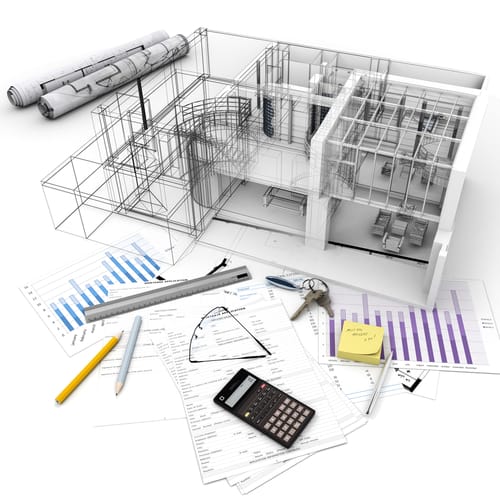 For over a decade, we have been at the forefront of creating and maintaining critical assets that are the backbone of societies and economies: roads and railways, airports, seaports, tunnels, and bridges, healthcare and educational facilities, essential utilities like heat, light, power, and water, along with residential and commercial spaces—forming the very infrastructure that fuels progress and enriches lives. Since our inception in 2006, we have evolved into an international entity, adept at operating in both emerging and established markets. Today, we are among a select group of firms possessing the expertise to undertake large-scale, complex projects and capitalize on the growth in long-term infrastructure markets. Our footprint is evident not only in iconic structures and bold engineering feats but also in hidden innovations and the essential, unseen components of the world's most significant infrastructure projects. Our comprehensive capabilities and profound technical know-how position us as a genuine global leader in infrastructure. Our journey is powered by the dedication of our people and the shared values that bind us, instilling confidence in our varied stakeholders and fostering enduring partnerships. We are united by a collective commitment to operate sustainly and safely, regardless of where we set our foot. Our impact is immeasurable, our contributions pivotal, and our commitment unwavering, as we continue to build a future that's sustainable, secure, and prosperous for all.
Our Values are at the heart of everything we do; they define the way we behave, both with each other and with our customers and partners, and how we think, helping to shape the culture, character, and beliefs of our business. We care We respect each other and we do things safely and sustainably. It's good for our people, our businesses, and our local communities. We achieve together We value the contribution of each individual and we work together to build strong, open, and trusting partnerships. We improve listen, learn, and adapt our ideas and experience into better solutions and services for our customers. We deliver and set ourselves stretching goals, taking pride in doing a great job and helping our customers and partners to succeed.
TAKE PRIDE IN WHAT YOU DO
Whatever the task at hand, everybody can and should take pride in a job well done – a job undertaken with care and done to the best of our abilities.
Everyone has a voice,so we listen and encourage openness. We value all views and opinions, we welcome discussion and we treat people as we, ourselves, would want to be treated – with respect and patience.
Doing the right thing means not accepting 'that will do', and not walking by when you could make a positive difference. The right thing also means the safe thing and the sustainable thing.
Completed Construction Project
SWEHAN AIR BASE FUEL COMPLEX 2015
Shooting Range facility 45 Lm span, The first in the world 2015
Training Facility at AREA 41 Zayed military city FMW ( French Military Work ) 2014 Temple upgrade building FMW 2014
STP upgrade using LG technology.
Roads Jabel Ali Military Camp; 2013
Irrigation Network for Al Minhad Air Base; 2013
Civil works for Manhole at Al Falah Sharjah; 2013
Civil Works at Zayed Military Hospital, Abu Dhabi; 2013
Design & Built for Drying Bed at Al Falah Site; 2013;
Design & Built for Operator Pump Room in Al Maryal Camp; 2012 Sewage Network Works at Al Falah Camp; 2013;
Design & Built for Sewage Network at Jabel Ali Military Camp; 2012.
5 km sewerage network with 100 Manholes.
Construction of Manhole And RCC Foundation at Al Falah Military Camp; 2012
Construction of a Standard Operator Room with RO Packages at Al Maryal Site; 2012 Construction of Reinforced Concrete Water Tank at Al Maryal Camp; 2011 Maintenance Work for STP at Al Minhad Air Base; 2011
11kM Supply & Installation of Sewage Networks at Moqatra Military Camp, 2011. 226 Manholes Cast in Situ ranges between 1m to 7 m deep.
Full package Sewage Treatment Plant, Operator Room, and Lifting Station at Moqatra Military Camp; 2011
Construction of RO package at Sharjah Al Badia; 2011 Work Station for STP Tank At Al Minhad Air Base; 2011 Construction of 5 Villas in Abudhabi; 2008
Design Work for EGDS (Gas Pipeline from Qatar to Abu Dhabi); 2007
Committed To Keep People Healthy & Safe
Amtaargc is a specialist engineering firm with a wide range of services with a focus on Structural planning, interior design infrastructure and ground work Management of construction and Scope management, as well as Estimation, Schedule Management, Procurement,
Our own developed 15 phase process to leading the work of a team to achieve all project goals within the given constraints is like no other.